Lake Manyara Serena Safari Lodge
Lake Manyara Serena Safari Lodge
Nestled in the heart of Tanzania's iconic Lake Manyara National Park, the lodge stands as a harmonious blend of rustic elegance and untamed natural beauty. Surrounded by the breathtaking landscapes of the East African Rift Valley, this lodge offers an immersive experience that connects visitors with the mesmerizing African wilderness.
The architecture of the lodge is inspired by traditional Maasai bomas, creating an authentic atmosphere that seamlessly integrates with the environment. The thatched roofs and earthy hues of the buildings reflect the local culture and provide a sense of being at one with nature.
Panoramic vistas unfold from every corner, offering sweeping views of Lake Manyara's glistening waters and the lush, diverse flora and fauna that populate the park. The lodge's positioning provides an exceptional vantage point for witnessing the spectacular Great Rift Valley escarpment, a geological wonder that adds to the lodge's allure.
Activities Lake Manyara Serena Safari Lodge
See all the possible shades of Sunrise from the rooftop of hotel
Have a most delicious breakfast
Accommodation options at Lake Manyara Serena Safari Lodge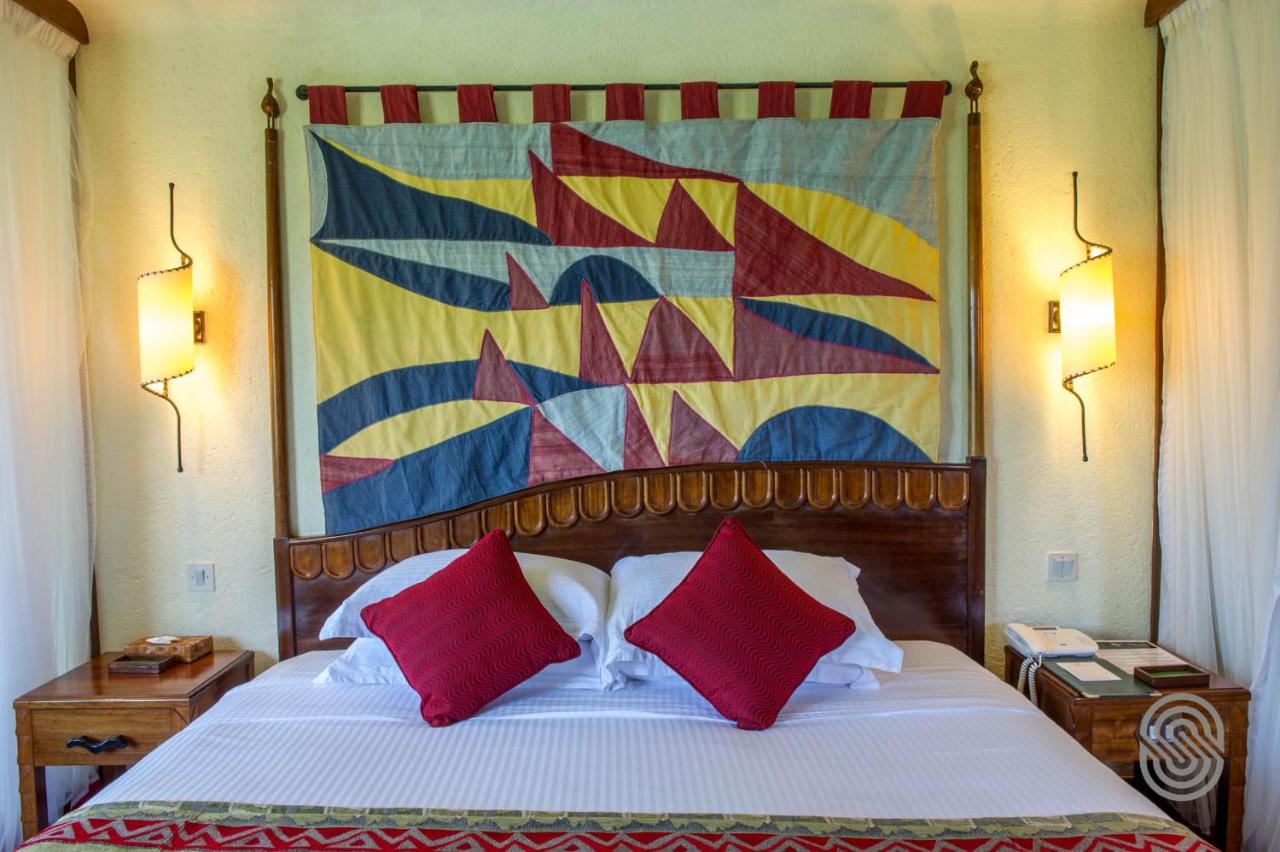 Bed Type  | 1 single bed and 1 extra-large double bed or 3 single beds
  Area  |  Lake Manyara

  Full Board 
  Bed Type  | 2 single beds or 1 extra-large double bed
  Area  |  Lake Manyara

  Full Board 
The Lake Manyara Serena Lodge Prices for your chosen travel dates may vary depending on the season of travel. Please feel free to reach out to us for more information on the final price.
Room Types: Lake Manyara Serena Lodge
Lake Manyara Serena Safari Lodge on the map
The lodge serves as a gateway to unforgettable wildlife encounters. Lake Manyara National Park is renowned for its diverse ecosystem, which is home to a myriad of species, including tree-climbing lions, elephants, giraffes, and an array of birdlife. Guided game drives, led by experienced rangers, provide an opportunity to witness the captivating interactions of these creatures within their natural habitat.
As the sun sets over the African plains, the Lake Manyara Serena Safari Lodge transforms into a magical retreat. Guests can gather around a bonfire under the starlit sky, sharing stories of the day's adventures and immersing themselves in the enchanting ambiance of the African wilderness.
In essence, the Lodge offers an enchanting blend of luxury, nature, and culture, providing an authentic and unforgettable safari experience in one of Africa's most captivating landscapes Reviews.
Best African luxury safaris accommodations